Murray OK Tire
About the Company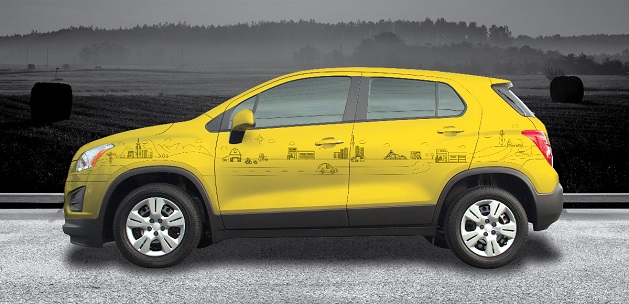 OK Tire has been part of the Canadian landscape since 1953, when a group of independent tire shops came together to increase the selection and service that they could offer to their customers. We have come a long way since then, we're now known as one of the largest independent tire retailers in Canada; the 4th largest in North America.Today, we are now over 300 locations strong, throughout ten (10) provinces in Canada (British Columbia, Alberta, Saskatchewan, Manitoba, Ontario, Quebec, New Brunswick, Nova Scotia, Prince Edward Island and Newfoundland and Labrador) – and we are continuing to grow!
Each OK Tire store is independently owned and operated, having quick and easy access to product in our eleven regional distribution centers that span across Canada, coast to coast.We have over 500,000 square feet within our warehouses, carrying the most popular sizes and brands in today's market.This ensures that when a customer comes into a retail location, they are able to obtain the tires that they need in a timely manner.
The services and products that are offered through our network of OK Tire stores has been expanded to meet the changes in today's market.These products and special programs include; truck, farm and specialty tire programs and of course passenger & light truck.Because our franchise locations are unique within the geographical area; each tailors their offering to meet their customers needs such as; automotive services, maintenance and repairs, oil/fluid changes, exhaust systems – essentially everything from the front bumper to the back!This includes custom wheel for those hot-rods.
We are proud that we can say we meet the demands of the marketplace within your area – it's Canadian owned and operated local service with the benefit of national support; you get nationwide warranties on tires, mechanical services AND the personal service of a local owner/manager.
Truck and Coach Technicians and/or Class a Mechanics
Truck and Coach Technicians and/or Class A Mechanics – working as part of the Vehicle Service's Team you will be responsible for a variety of duties relating to the repair and maintenance of vehicle's including: Technical repairs, PM/Service, Field services, Diagnosis/Inspection and Customer Service.
Careers Journeyman Technician
Honestly Driven – all employees of OK Tire Stores know that providing exceptional customer service and quality workmanship is our number one priority.
Warehouse Manager
Seeking a dynamic, focused leader to oversee the operations of our Dartmouth warehouse.