Barrick Gold Corporation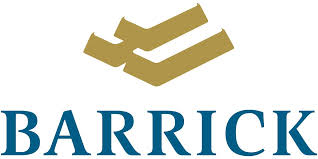 Barrick is the gold industry leader. The company operates mines and advanced exploration and development projects on four continents, and holds large land positions on some of the most prolific and prospective mineral trends.
Capital Discipline
Disciplined capital allocation drives every decision we make. All investment alternatives compete for capital based on their ability to generate attractive risk-adjusted returns and free cash flow.
Operational Excellence
Execution is a key component of investor confidence. Barrick has an excellent track record in this area and has met its gold production guidance for 10 years in a row.
Corporate Responsibility
Our success depends on our ability to develop our resources responsibly and share the benefits of our business with local communities, governments and other stakeholders.
Shareholder Returns
Our efforts have a common goal — ultimately we are focused on value creation for our shareholders through higher returns.
Contacts
Corporate:
Brookfield Place
"TD Canada Trust Tower 161 Bay Street, Suite 3700 P.O. Box 212"
Toronto, Ontario, Canada
Fax: (416) 861-2492
Post Code: M5J 2S1
Telephone: (416) 861-9911
Contacts:
Greg Panagos - "Senior Vice President, Investor Relations and Communications" ,+1 416 309-2943 ,gpanagos@barrick.com
Amy Schwalm - Vice President, Investor Relations ,+1 416 307-7422 ,aschwalm@barrick.com
Susan Muir - Senior Director, Investor Relations ,+1 416 307-5107 ,s.muir@barrick.com