New Gold Inc.
Working at New Gold
Corporate
We hire talented professionals in the areas of finance, investor relations, communications and public affairs, legal, strategy, information technology, administration, human resources, corporate social responsibility, and risk management.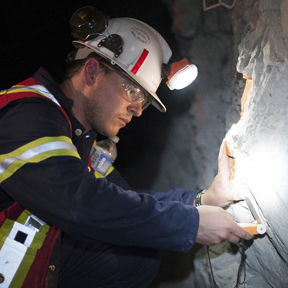 Operations
We hire skilled professionals for our mine sites in the areas of engineering, mining, community relations, construction, human resources, process control, geologists, heavy duty mechanics; skilled trades, etc.
Source: https://www.newgold.com/careers/working-at-new-gold/default.aspx
Training Superintendent (1367)
The Training Superintendent is responsible for leading, planning and implementing all training and development services, policies and programs for Rainy River.