Access Mining Services
47th Annual Canadian Mineral Processors Conference 2015 CMPC
SHARE THIS EVENT
Event Details

The 47th Annual Canadian Mineral Processors Conference will be held in Ottawa at the Westin Hotel January 20 to 22, 2015 in the Confederation Ballrooms (4th Floor). The conference will feature presentations on various aspects of mineral processing including comminution, flotation, gold and iron ore processing, mineralogy, mill optimization, process control and projects.
Accommodations
A special rate of $201 (standard/premium) and $251(deluxe) which includes complementary internet has been negotiated at the Westin Hotel (reference the Canadian Mineral Processors Conference). The Westin Hotel will only guarantee these rooms until December 13, 2014. Last year our block of rooms sold out in early December so please book your room early to avoid disappointment. Phone (613) 560-7000 (FAX (613) 560-2707) for room reservations.


Registration
The early registration fee for this year's meeting is $600 for CIM/AIME/TMS members, $811.31 for non-members (tax included). The non-member rate includes one-year membership in CIM. Registration includes the three day meeting, coffee breaks, the Tuesday and Wednesday luncheons and evening social receptions, the Wednesday reception and awards banquet, as well as a copy of the proceedings.

All pre-registered delegates will be able to pick up their registration kits at the Conference Registration Desk, 4th Floor, Westin Hotel, Monday evening between 19:00 and 22:00 and during the conference each day between 7:00 to 15:00 (Tuesday to Thursday). New registrations will be taken during these times.

Note: To pre-register, the form must be received by December 17, 2014 and any requests for refunds must be made, in writing, prior to December 17, 2014. After this date an administration fee of $100 will be charged for new and/or cancelled registrations.


Short Courses
Five short courses will be offered at CMP 2015.
• Water Treatment for Mineral Processors - Brian Danyliw, Chemtreat, one day, Sunday January 18th, $400
• Process Improvement - A structured Lean 6 Sigma problem solving approach in mineral processing operations – White Belt Certification. Carmine Ciriello, Analyze and Improve, 1.5 days, Sunday and Monday, January 18th and 19th, $600
• Mineral Processing for Non-Mineral Processors - Majid Davoodi, Cameco, one day, Sunday January 18th, $400
• Metallurgical Testwork Types, Interpretation & Process Design, Majid Davoodi, Cameco, one day, Monday January 19th, $400
• Gold Course, Guy Deschênes + 3 others BBA/Barrick/ Gekko/FLSmidth - one day, Monday January 19th, $400

All costs include lunch, coffee breaks and course materials. Attendance is limited, please register early.
John Chaulk
1-(613)-947-0394,
john.chaulk@nrcan.gc.ca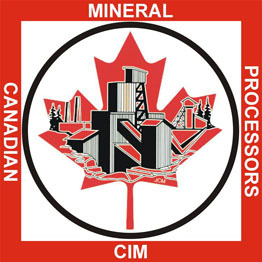 When
Tuesday, January 20 - 22, 2015
Add this to my calendar
Outlook
GOOGLE
Yahoo
iCal