Access Mining Services
SPE Hydraulic Fracturing Technology Conference 2015
SHARE THIS EVENT
Event Details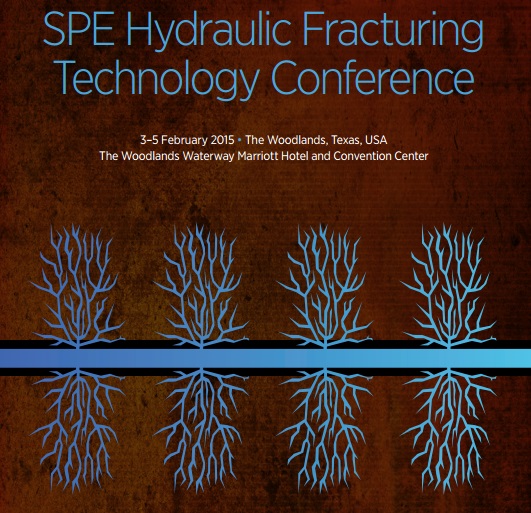 The SPE Hydraulic Fracturing Technology Conference is a critically important event for our industry and one of SPE's most popular events. With a dynamic mix of sessions that feature unconventional resources technologies and hydraulic fracturing demonstrations and rigs, this event is not to be missed.
About SPE
We are the largest individual-member organization serving managers, engineers, scientists, and other professionals worldwide in the upstream segment of the oil and gas industry.
We offer a unique opportunity to contribute to the profession through our programs and activities, and many of our accomplishments are driven by our dedicated members
Karen Olson, Program Chairperson, Southwestern Energy
Dear Colleagues,
On behalf of the program committee, I am pleased to announce the seventh SPE Hydraulic Fracturing Technology Conference in The Woodlands, Texas, USA, on 3–5 February 2015.
This event will present current and proven technologies in hydraulic fracturing based on lessons learned from fracture-stimulated wells, with an emphasis on applying this technology across the globe.
The conference will begin with a plenary session featuring presentations and a panel discussion by leading experts in the field of hydraulic fracturing. Keynote addresses in each technical session and technical papers outlining the latest technology, combined with an outstanding exhibition, make this the premier global conference on hydraulic fracturing.
The program committee invites you and your colleagues to submit paper proposals by 4 August 2014. Papers of particular interest include those on the latest developments in fracturing such as shale oil and gas fracturing, deepwater fracturing, regulatory impact on hydraulic fracturing, and environmental concerns regarding hydraulic fracturing practices.
Mark your calendar now and make plans to attend. It will be a great conference and I look forward to seeing everyone there!

When
Tuesday, February 03 - 05, 2015
Add this to my calendar
Outlook
GOOGLE
Yahoo
iCal